갈등해소를 위한 임파워먼트 교육 (Empowerment education for conflict resolution)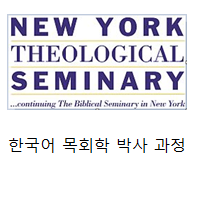 Abstract
It is enough to say that human history is one of conflict; that this conflict has occurred and existed everywhere people lived, and it can be seen that the way people faced and overcame conflict became the history of this world.
This paper examines how these conflicts occurred in the Bible and why these conflicts occurred from a theological point of view. The cause that has the most influence in our society among the causes of conflict is studied by looking at the object-relations theory by psychologists, in order to resolve this cause of conflict. Keeping the causes of conflict in relationships suggested by the theory in mind, empowerment in Christian education is given as one of the solutions.
This project sets Sunday Schools as the place to approach the solution and need of empowerment education. The purpose of this paper is to reconcile conflict in relationships that arises from wanting to move churches due to children's education through empowerment model in Sunday School service, parental education and teacher education, in order to increase love for God and others.